I'm not proud of the fact that I sporadically binge on People of Walmart (usually at around 4AM) but I have to say, some people on that site actually have really good style...

Like this chick. She could be the 5th member of the B-52's.



Two words: PANTS LAYERING. That is some innovative shit. Only this dude and Susie Bubble could pull that off.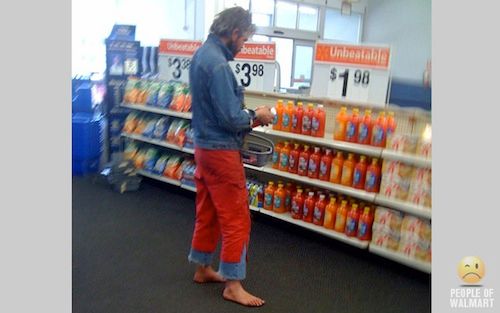 This looks like something that Erin Wasson would wear. Or possibly Madonna during that unsettling cowboy phase.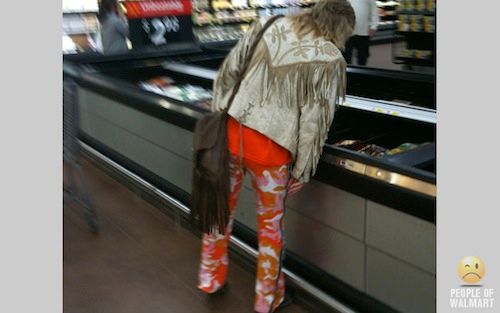 I'm pretty sure that I've worn this outfit.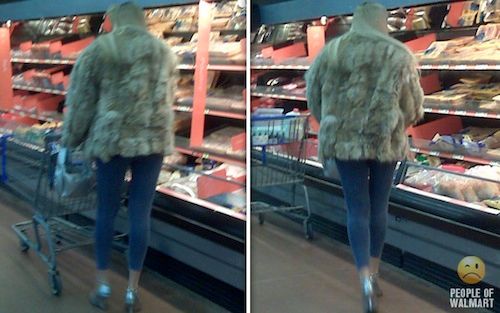 This guy is just cool. And I love that he's buying more beads.



I bet this looks like Comme des Garcons after a few bottles of Boone's.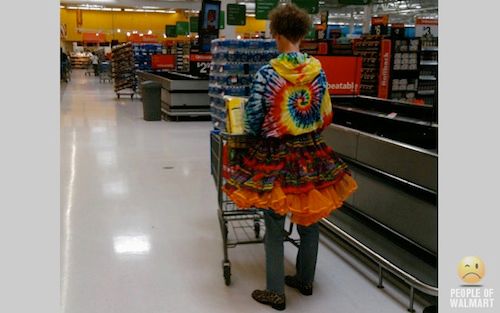 Is this the Mission district circa 1978? No, just Walmart.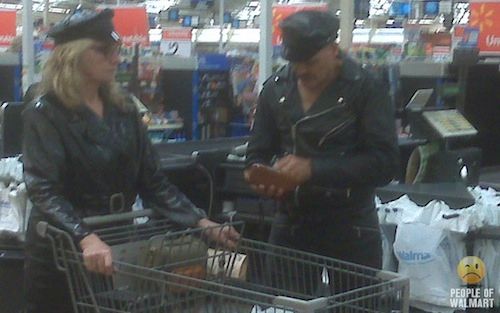 I don't know what I love more, the Cher jacket or a man with a cart full of Diet Pepsi.



Why is "Beauty School Dropout" suddenly in my head?