I have been trying to eliminate cutesy clothes from my wardrobe for some time now but my unwavering attraction to heart motifs always gets in the way. I can't resist heart-shaped pockets, lockets, Lolita glasses, that van I saw on the street the other day, basically anything with a heart on it is screaming my name. And it's not good, because cutesy on me always runs the risk of looking bad-cutesy, like Bette Davis singing "Letter to Daddy" cutesy. So it really doesn't help that hearts are everywhere I look these days, even at Balenciaga! As you can see, I have decided to translate my heart fervor into a excessive photoshop collage (I totally felt like I was on Stylista ). Unfortunately the cat is not for sale.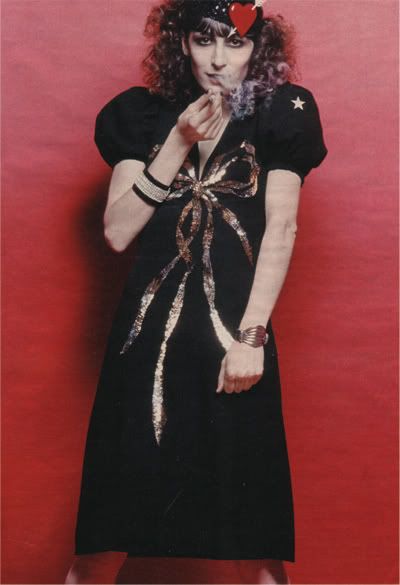 1. Versace S/S 09, 2. diamante purse, $55 at Topshop (also available in red), 3.Hyde sk purse, $325 at Creatures of Comfort, 4. heart clasp belt, $60 at Topshop, 5. In God We Trust necklace, $220 at Refinery29.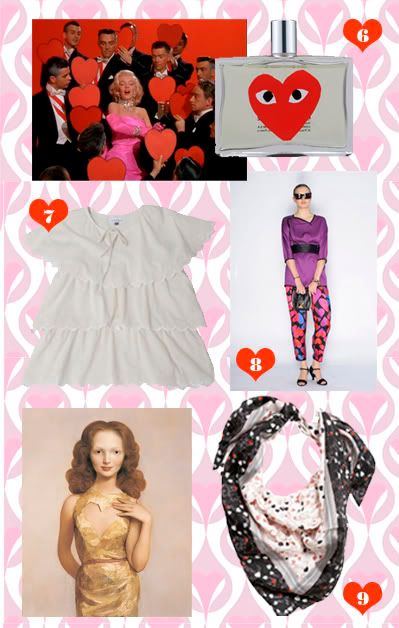 6.Comme des Garçons Play perfume, around $90 at Dover Street Market, 7. scalloped top, $178 at Built by Wendy, 8. Marc Jacobs resort 09, 9. Kate Moss for Topshop scarf, $80 at Topshop.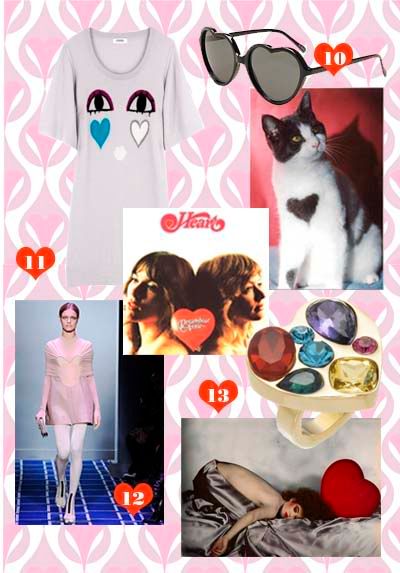 10. Sunglasses $16 at Urban Outfitters, 11. Sonia by Sonia Rykiel dress, $365 at Net-a-porter, 12. Balenciaga S/S 09, 13. Marc Jacobs ring, $17 at Marc by Marc Jacobs boutiques.