So I guess I should start this post by apologizing for my severe lack of blogging lately. It is really inexcusable! But I'm back now! And I would like to share with you some of my favorite pages from this great book I just got: Rare Bird of Fashion: The Irreverent Iris Apfel. Iris Apfel had, and still does have, the greatest style and way of mixing and matching totally different things. But I will keep my intro short and sweet and let the pictures speak for themselves!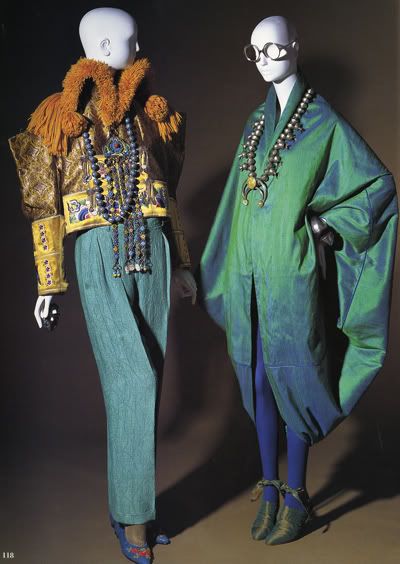 Left: Dior Haute Couture jacket (2000), Yves Saint Laurent Trousers (1989), Qing Dynasty chest ornament. Right: Lanvin Haute Couture cocoon wrap (1983), Navajo necklaces (1930s), Romeo Gigli Shoes (1980s).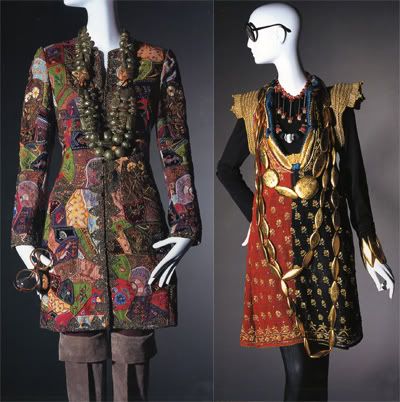 Left: Oscar De La Renta jacket (2000.) Right: Tunisian tunic, Givenchy necklaces (1970s.)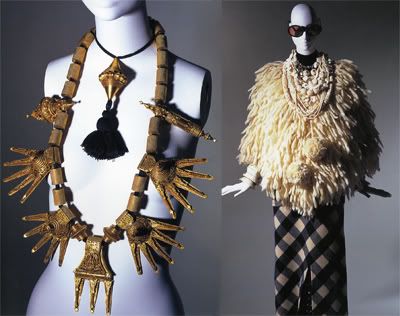 Left: 19th Century Indan necklace. Right: 1970s Nepalese cape, Gianfranco Ferre skirt.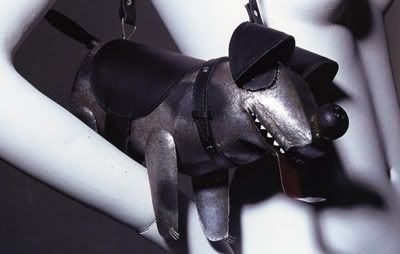 Flea Marke find circa 2000. I wonder if Moschino got inspiration from this for their doggie purse!?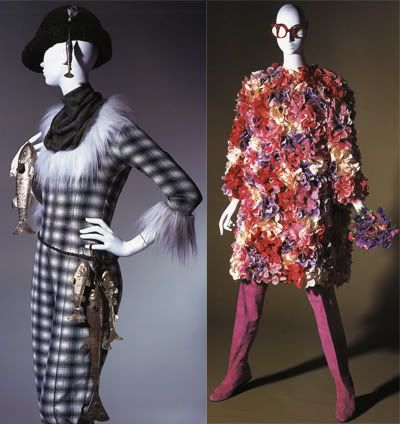 Left: Jean Paul Gaultier jumpsuit (1990), Belt made by Iris Apfel with South American tin fish. Right: Normal Norell coat (1962), Kenzo boots (1990.)


Buy Rare Bird of Fashion at Amazon.

Learn more about the show that this book came from here.