I am always ridiculously overcome with joy when I see a designer use a technique I've learned about in school. In the Fall 2007 Balenciaga collection there were some beautiful dresses (pictured below) which perfectly utilized a dyeing technique called Ikat (pronounced eee-kaht.) Ikat is very complex and delicate and involves dyeing or painting the yarn before it is woven with.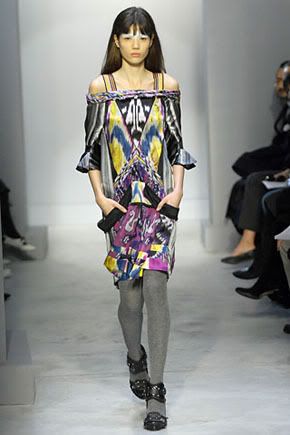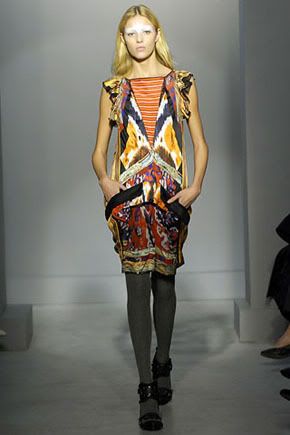 Here is a crazy old Indonesian textile that uses Ikat!


Is that guy getting his junk eaten by a lobster!? I feel bad for him!!